Want to know more about Musicanta and Music?  Read the blogs below...
At Musicanta, we often get the question: "Do I have to play examinations?". The short answer is – NO. Absolutely not. If you do not consider a career in music, want that piece of paper to show off your abilities, or to be able to put it on your CV, then you should absolute not worry about having to lay off a very stressful and costly examination.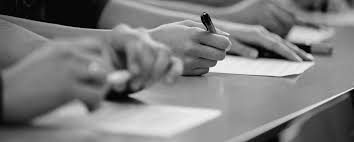 Examinations are expensive and super stressful, but totally worth it! You can add your achievements to your CV for job applications, use it to get into medical school more easily (read more on this:  https://aleteia.org/2018/08/23/4-ways-music-prepares-you-for-medical-school/" target="_blank">http://https://aleteia.org/2018/08/23/4-ways-music-prepares-you-for-medical-school/), or just to hang on your wall and be proud of yourself for achieving a certain level in your instrument or music theory. But examinations are definitely not a "must-have" to be a truly great musician.
Examinations are fantastic, but it is definitely not for everyone. At Musicanta, only 10 percent of our students are interested in playing or writing music theory examinations. If you fall into this group – we want to commend you on your hard work and dedication toward achieving to lay off these examinations.  It is definitely not an easy task - but we'll make sure that it is easier to accomplish by over-preparing you...
If you are a student in the 90 percent range, we've got excellent news for you! You do not have to worry about laying off an examination to show your "worth" as a musician. I'll say it again – YOU DO NOT HAVE TO HAVE THAT PIECE OF PAPER TO SHOW YOUR "WORTH" AS A MUSICIAN. True musicianship is about what you can do with your instrument, whether you play piano, saxophone, or sing. You can be such a better musician than the ones falling into the abovementioned 10 percent group.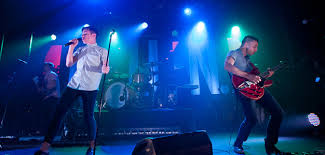 True musicianship lies in sight reading, playing by ear, improvising, and knowing your instrument off by heart to get the most beautiful sound from it. Musicianship is not difficult to achieve (ask your teacher about this). Musicianship can be trained, and you do not have to worry about not having the "talent" to be a true musician. Very few people have this instinctive talent to just pick up an instrument and playing it, or singing like an angel. Most musicians work very hard to achieve true musicianship by practicing for hours and hours every day of their lives.
Music becomes a part of you either way – whether you prefer to lay off an examination, or if you pick up an instrument or vocal coaching for the enjoyment of it. You are going to enjoy your journey of becoming a true musician for a fact. You are going to want to spend hours to achieve your goals, and you are going to want to play many different types of songs and exploring your abilities. The better you get at your instrument, the more you will want to sing or play.  It's as simple as that.
The most important part of learning to play or sing, is to ENJOY it. Give yourself time to find your abilities, and then GO! Be a great musician, whether you prefer to play in your room to yourself, sing in the shower, or if you want to share your awesomeness with people around you, including on stage. Just ENJOY it!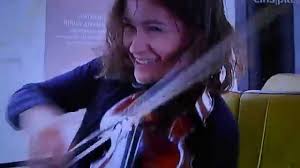 Written by Marthie Breytenbach
Musicanta Minor - Music Education For The Young Mind
When asked what a good time was to start teaching music to a child, Zoltan Kodály answered that it should be nine months before the birth of the mother. What is the essence of this statement? All individuals should get the opportunity of music education at the earliest possible stage. Babies can already hear from 3 months before birth.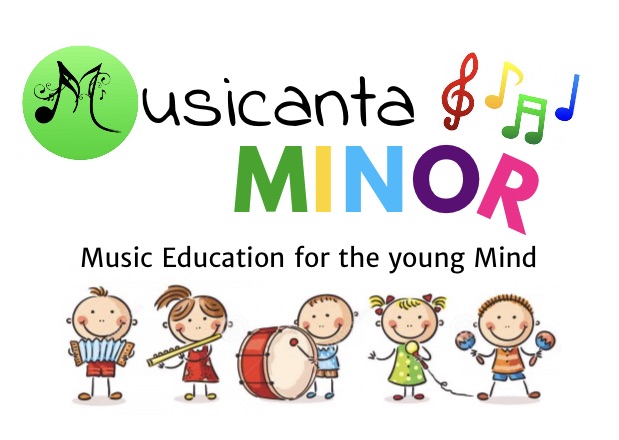 Howard Gardner's theory of multiple intelligences states that every person has multiple intelligences namely:
• Visual-aesthetic
• Bodily-kinaesthetic
• Musical
• Intrapersonal
• Interpersonal
• Linguistic
• Logical-Mathematical and
• Naturalistic.
Different individuals have different dominant intelligences but to develop a balanced person all intelligences should be stimulated. Through music education we have the opportunity to do just that from the earliest stage. Here is another great blog on early music education:  https://www.squoodles.co.nz/musical-instruments/5-reasons-musical-instruments-kids-important/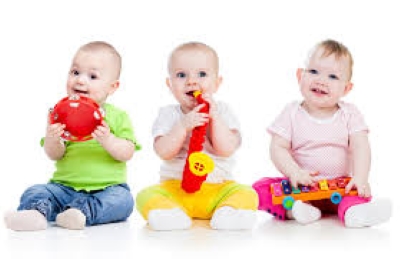 It is a great privilege to teach at Musicanta where it is one of our main aims to help develop well-rounded individuals. The 'Musicanta Minor'-program is something that I am very passionate about. We have been developing this music education program especially for pre-schoolers. It gives the little ones the chance to grow their love for music while being taught the basic principles. Most importantly we get to stimulate the development of the whole child. All of this happens by having fun.
Another quote from Zoltan Kodály states that "Every music lesson should be built in such a way that the pupil does not get tired but senses the growth of his strength and looks forward to the next lesson with impatience. A well-conducted lesson is not a burden but a recreation; the source of joy and cheer." A typical Musicanta Minor lesson consists of multi-sensory stimuli:
• Physiological
• Intellectual
• Spiritual
• Visual and
• Aural.
It needs to be prepared with the finest skill and knowledge. We move and dance, learn new and interesting things, discover ourselves and find our place in the context of the group, see and listen as well as create music.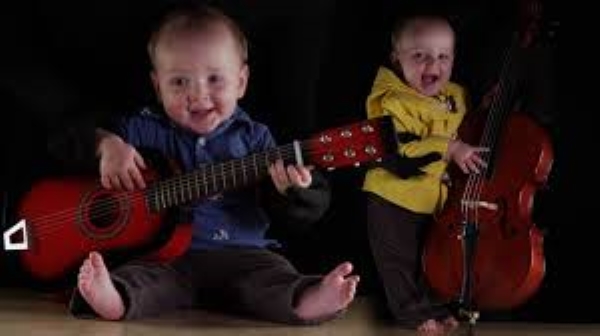 If you are still wondering if your baby or toddler is too young to start with music education. The answer is plain and simple - NO.
Visit www.musicantaminor.webs.com TODAY for more infomation, or get in touch with us through the information listed on the website.
I am Chagné Compaan, the proud owner and principal of Musicanta – The School of Music. 
Musicanta has grown into a school I couldn't have ever dreamt of owning.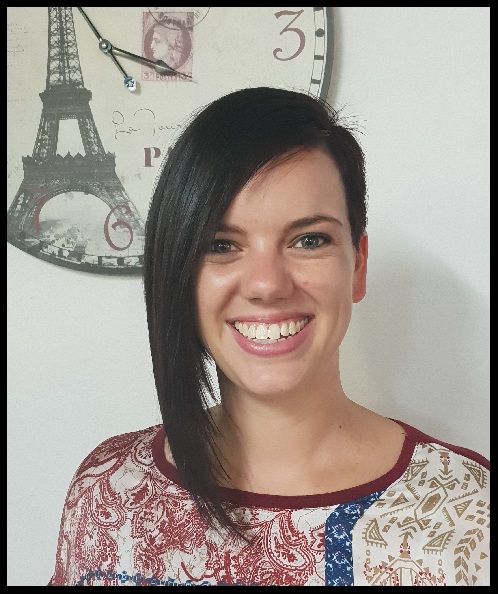 This is the story of how we began. 
I started playing the piano when I was 3.  I remember playing on my grandmother's piano and driving everyone around me crazy with my exploration of all the black and white keys simultaneously while holding down the damper pedal in doing so.  But that was when I discovered my intense love and passion for music, and more specifically, the piano.
My mother eventually enrolled me for private lessons at the age of seven, after I begged her to do so for years.  My parents bought me an 80-year old piano because they weren't certain that I was going to pursue piano.  Within two years, I changed their minds, and they bought me my very first Yamaha Clavinova electric piano as reward for my hard work and dedication to my piano career.  My heart raced with excitement and the hours spent practicing on the piano increased drastically.
At that time, I was still a little blonde-haired girl, dreaming of becoming a veterinarian… then an architect… and then in my teens, a psychologist.  I was even enrolled at university to study psychology but I never took it up - as I knew that I wanted to really pursue a career in music.  I still have a love for psychology and elected to study it alongside my Bachelors Degree in Music.
I had my first baby boy at the age of 19.  This changed my life forever and I had to make great adjustments to my studies due to having to work full-time to earn an income.  But, I wouldn't change a single thing if I had the chance to do so.  I held a receptionist position at one company for six months, and then an administrative position at another company for a year while teaching piano to beginner students after work, usually driving out to students' houses late at night.
I eventually had enough students to switch to being a full-time piano teacher, which made my heart burst of excitement as I no longer had to sit in an office!  I was fortunate enough to have a lot of help from my family, mostly financially, to be able to pursue the life of being a full-time piano teacher (you'll know what I'm talking about if you are solely dependent on an income in the arts industry).
And then, in June of 2012, my music school was born.  I studied piano professionally since the age of eight and was awarded my Bachelors Degree in Music at the University of South Africa in 2015.  I had to study part-time and had another beautiful little baby girl – all of this while keeping up with my studies, teaching full-time, building up a business, playing house, and tending to my children.  I first taught in the third bedroom of the townhouse I rented, until baby girl was on her way.  I then rented a room elsewhere to teach, and thereafter, I moved to a bigger house with enough space to build the music school as it is today.
At this stage, we were still known as Chagné C Music School, because I couldn't find a suitable name for my school which fit my vision of what we were going to become.  I dabbled with words and names for years!  And then I found the perfect name…
Musicanta was launched in September of 2015. "Musicanta" is a combination of two terms: music, and cantabile, which means to play in a singing style (which, by the way, is my ultimate favourite Italian music term).  This signified my vision of teaching our students to play as beautifully as they possibly could.  My personal schedule became super busy, and I had a hard time keeping up with inquiries coming in, so I decided to hire an additional piano teacher in January of 2016.  The idea of building up an entire music school then crept into my mind, since I was in the hiring process anyway, leading me to hire a guitar teacher to amplify our team.
Soon our two classrooms became too small, so we converted the storage room into another classroom.  I then decided to put up a wendy classroom, followed by another wendy classroom, and eventually ended up using my double garage as a bigger classroom and rehearsal room from January 2019 – forcing my car to sleep outside in the cold (not that I'm complaining).
All of these changes happened within the timespan of two years, as we had an immensely high growth rate in students and teachers.  I hired teachers to accommodate students who wanted to learn any type of instrument and genre, and as the need for different instrument lessons increased, so did the number of teachers I had to hire.  Up to this date, we are nine teachers, who teach 20 different instruments full-time (some of the teachers are super talented and teach up to five instruments).  I only employ highly-qualified teachers whom I think will be a good fit for our team, as the current teachers have formed a very close-knit community, and we call ourselves "The Musicanta Family".  I am extremely fortunate to have so many amazing colleagues, working toward the same goal to turn Musicanta into the best music school in South Africa.
What started out as a pipe dream, quickly realized into something far beyond anything I could've ever imagined possible.  I am now in a position where I need to step out as a full-time piano teacher, mainly due to my responsibilities in the management of the music school, which has increased to such a level that I need to focus my attention solely on the business side of things, organizing events and workshops, implementing a recording studio, and manage the finances (to name a few), while developing the Musicanta Minor program further (we'll write another blog on this ;)), and training teachers more actively to teach this program, but also to keep up with my children's busy school schedules and extramural activities.  If you are a parent, you'll understand how important it is to be actively and passionately involved in your child's life, and not want to miss a single rugby match or ballet recital.  If you are not yet a parent, you'll realize this as soon as you hold that tiny baby in your arms for the very first time.
Our ventures are far from over – it has merely just begun!  I am an entrepreneur by practice and a musician at heart.  I am a perfectionist who challenges others to reach perfection, or at least, to come as close to it as possible. I am a motivator and an innovator.  I love to create and build (and re-build, and re-build, and re-build).  Musicanta is my "baby", and I enjoy watching it grow day by day.  Each day is an invitation to create something new.  Something exciting.   And that is our goal at Musicanta – to be an ever-changing, ever-evolving music school.
When I tell people the plans and goals I have for the school, they look at me as if I am crazy.  But soon they'll see.  Very soon...