At Musicanta, we often get the question: "Do I have to play examinations?". The short answer is – NO. Absolutely not. If you do not consider a career in music, want that piece of paper to show off your abilities, or to be able to put it on your CV, then you should absolute not worry about having to lay off a very stressful and costly examination.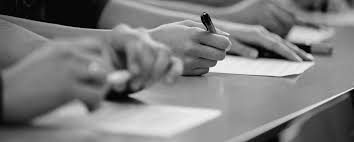 Examinations are expensive and super stressful, but totally worth it! You can add your achievements to your CV for job applications, use it to get into medical school more easily (read more on this:  https://aleteia.org/2018/08/23/4-ways-music-prepares-you-for-medical-school/" target="_blank">http://https://aleteia.org/2018/08/23/4-ways-music-prepares-you-for-medical-school/), or just to hang on your wall and be proud of yourself for achieving a certain level in your instrument or music theory. But examinations are definitely not a "must-have" to be a truly great musician.
Examinations are fantastic, but it is definitely not for everyone. At Musicanta, only 10 percent of our students are interested in playing or writing music theory examinations. If you fall into this group – we want to commend you on your hard work and dedication toward achieving to lay off these examinations.  It is definitely not an easy task - but we'll make sure that it is easier to accomplish by over-preparing you...
If you are a student in the 90 percent range, we've got excellent news for you! You do not have to worry about laying off an examination to show your "worth" as a musician. I'll say it again – YOU DO NOT HAVE TO HAVE THAT PIECE OF PAPER TO SHOW YOUR "WORTH" AS A MUSICIAN. True musicianship is about what you can do with your instrument, whether you play piano, saxophone, or sing. You can be such a better musician than the ones falling into the abovementioned 10 percent group.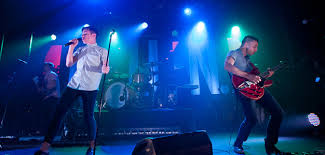 True musicianship lies in sight reading, playing by ear, improvising, and knowing your instrument off by heart to get the most beautiful sound from it. Musicianship is not difficult to achieve (ask your teacher about this). Musicianship can be trained, and you do not have to worry about not having the "talent" to be a true musician. Very few people have this instinctive talent to just pick up an instrument and playing it, or singing like an angel. Most musicians work very hard to achieve true musicianship by practicing for hours and hours every day of their lives.
Music becomes a part of you either way – whether you prefer to lay off an examination, or if you pick up an instrument or vocal coaching for the enjoyment of it. You are going to enjoy your journey of becoming a true musician for a fact. You are going to want to spend hours to achieve your goals, and you are going to want to play many different types of songs and exploring your abilities. The better you get at your instrument, the more you will want to sing or play.  It's as simple as that.
The most important part of learning to play or sing, is to ENJOY it. Give yourself time to find your abilities, and then GO! Be a great musician, whether you prefer to play in your room to yourself, sing in the shower, or if you want to share your awesomeness with people around you, including on stage. Just ENJOY it!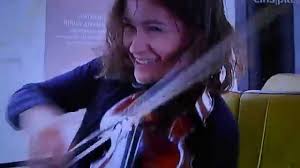 Categories: None